หลังจาก Final Fantasy Tactics บน iphone/ipad update version 1.2.0
ได้มีการปรับแก้เรื่องภาพและความหน่วงในการเล่นแถมเซฟบน iCloud ได้ด้วย
==================================================
What's New in Version 1.2.0
■Refined Graphics
All of the game's unit graphics have been redrawn in high-resolution. Don't miss this chance to play the sharpest, most beautiful FINAL FANTASY TACTICS yet!

■Improved Draw Speeds
The graphic drawing processes have been optimized for mobile devices. Say goodbye to choppy motion and crash bugs, and play with the quickest, smoothest abilities effects and animations to date!

■iCloud Support
A save slot which allows game data to be saved to iCloud has been added. It is now possible to migrate game data across multiple devices.
==================================================
ทำให้ได้ปัดฝุ่นจับเกมส์นี้มาเล่นอีกรอบ หลังจากซื้อมาเป็นปีๆ ==" และหลังจากเล่นครั้งสุดท้ายบน psp
ที่ชอบมากคือ มันเซฟบน cloud ได้นี่แหละ ผมซื้อเกมส์นี้ทั้งเวอร์ชั่น iphone และ ipad สลับกันเล่นแล้วแต่สะดวก
บางวันอยู่ข้างนอก ก็เล่นบน iphone กลับมาบ้านอยากเล่นจอใหญ่ๆ ก็เล่นบน ipad ด้วยเซฟเดียวกันได้
แต่ที่เซ็งอย่างนึงคือ มันไม่ support จอ 4 นิ้วของ iphone 5 ซะงั้น
iPhone 5 Screenshot ด้านข้าง ซ้าย-ขวา หายไปหน่อยนึงทั้งสองด้าน =="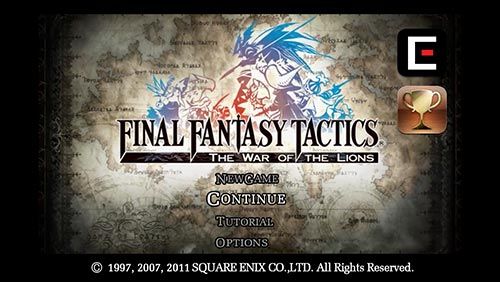 iPad 2 Screenshot บน ipad เต็มจอปกติ >w<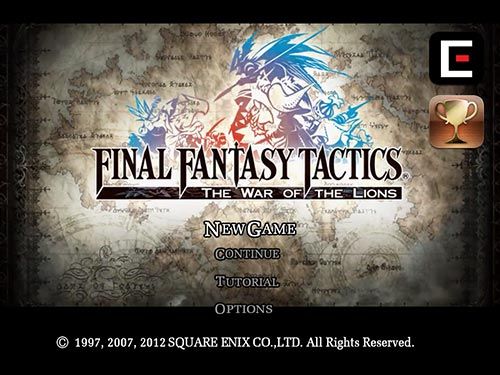 Entry นี้ เอาไว้เมโมกันลืมในรายละเอียดต่างๆ ของเกมส์ >w< ใครสนใจก็อ่านได้ครับ อิอิ
==================================================
Job Classes Request
คลิ๊กที่รูปเพื่อขยาย
==================================================
แผนผังตารางอาชีพ โดยคุณ Hart.biber@gamefaqs
คลิ๊กที่รูปเพื่อขยาย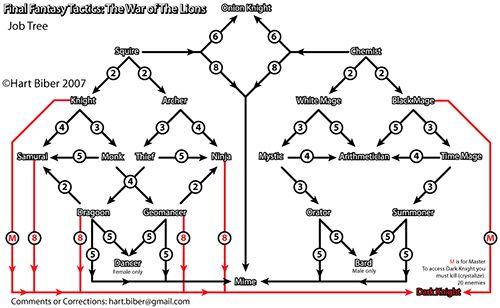 ==================================================
Job Abilities
==================================================
Squire - นักรบฝึกหัด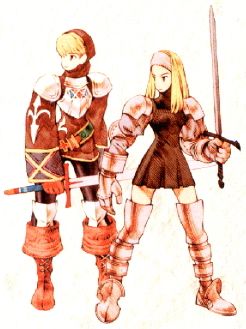 คลิ๊กที่รูปเพื่อขยาย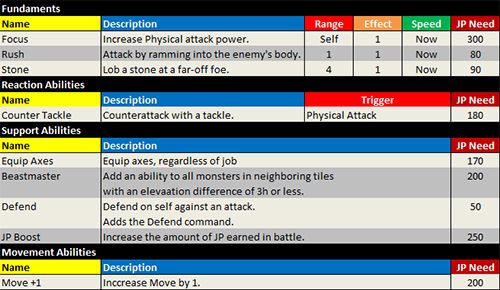 ==================================================
ว่างไว้รอ memo เพิ่ม